My love of travel and adventurous spirit has taken me and my yoga practice to countries all around the world. China, Cambodia, Vietnam, Bali and India are just a few countries where I have traveled and practiced yoga. I love all kinds of travel from leisurely trips to the beach to huge outdoor adventure trips. 
I love traveling, and it can be stressful and hard on the body. Sitting for extended periods of time on long overseas flights or riding in a car on long road trip causes my hips, legs and back to get really get tight. All I need is a space on the floor and I can loosen my hips, stretch my hamstrings and relax my back. I would be miserable if I didn't practice yoga while traveling.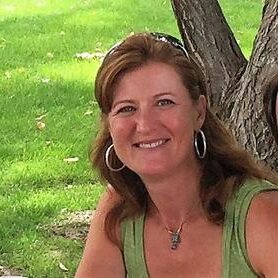 Yoga saved my body when I trained and climbed Mt. Baker, WA (elev. 10,781 ft.), Mt. Kilimanjaro, Tanzania (elev. 19,341 ft.) and Mt. Rainier, WA (elev. 14,409 ft.) all within two years. The training was brutal at times. I incorporated yoga to complement the strength training with flexibility, mindfulness and breath control. More than once I found myself in a precarious situation climbing a glacier and my yoga breath kept me calm and focused.
My husband and I moved to Idaho in 2008 from Chicago, IL seeking a lifestyle change from the dense urban environment. I have a law degree and a Master's in Public Administration and worked in the public sector for over 20 years. When we moved to Idaho for my new job as City Administrator in a ski resort town, I trained as a structural and wildland firefighter and became an Emergency Medical Technician (EMT). In 2011 I experienced an unexpected shift in my life which resulted in returning to graduate school and earning a Master's in Clinical Mental Health Counseling and a 500 Hour Registered Yoga Teacher Certification. As my counselor said to me "kicked, pushed or shoved sometimes the universe will move you in the direction you are meant to go."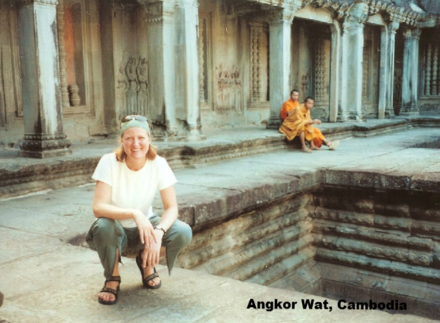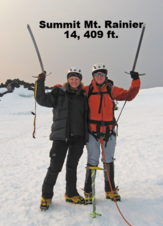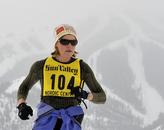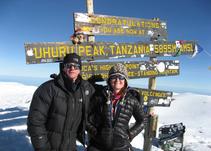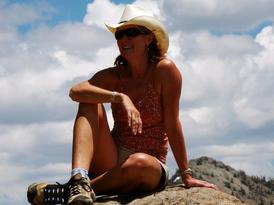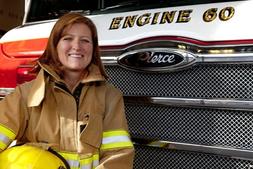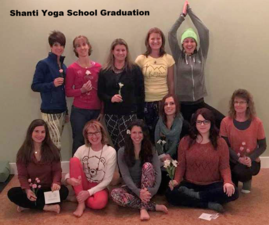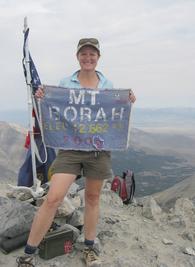 "Kicked, pushed or shoved sometimes the universe will move you in the direction you are meant to go."
After years of working in very stressful professional positions and living in a dense urban environment, I love living where the outdoors is so accessible. I continue to explore the Idaho wilderness and climb mountains. I climbed two of Idaho's highest mountains Borah Peak (elev. 12,667 ft.) and Hyndman Peak (elev. 12,008 ft.). There are great places to hike, bike and snowshoe in Idaho. My yoga practice helps to keep my body flexible and muscles strong so that I can continue to enjoy these activities as I age.
I share the benefits of yoga with my students in a noncompetitive environment. My yoga classes are fun, energizing and challenging. I incorporate new research on how to access the body's fascial structure and core strength. We all love to be active, but we must also give our bodies time to relax and renew. I teach breath-centric mindful movement classes, which help to reset and balance the body. 
In our daily lives we spend so much time with our sympathetic nervous system's "freeze, fight or flight" mode activated, which can wear the body out and lead to premature aging. Any time we are rushing to get to work, get the kids to school or become irritated or annoyed, the sympathetic nervous system kicks in and releases stress hormones in response to the situation. Many of us seldom spend the time we need to activate the parasympathetic "rest and digest" response to allow the body to process out the stress hormones.